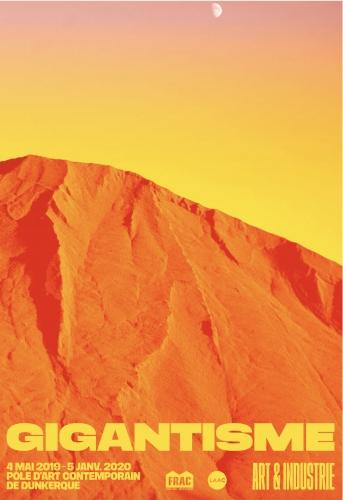 Gigantisme. Art et Industrie
Frac Grand Large - Dunkerque
04.05.19 - 05.01.20
GIGANTISME — ART & INDUSTRIE merges a visionary outlook, a taste for aesthetic structures, and risk-taking for out-of-the-ordinary adventures. By its originality and excessiveness, GIGANTISME is sure to surprise. It moves mountains and occasionally stumbles, or bears the brunt of economic transformations, ecological transitions and their social consequences. The remaining stories, projects and diversely scaled productions testify to its creative and constructive folly. GIGANTISME is an outsized triennial, a spirited, future-looking festival of infinite forms.
An exhibition of out-sized installations, specially created for the occasion, of in situ works, of sculptures, paintings, films and performances will embody encounters and minglings between artists and engineers, designers and architects. The event will occupy a variety of exhibition spaces, as well as urban and port sites. A unique artistic exploration investing the Dunkirk landscape, straddling living heritage and contemporary creation, to reconsider the history of European modernity, from 1947 to the present day.
The curatorial team consists of Keren Detton (Director of the FRAC Grand Large), Géraldine Gourbe (independent curator), Grégory Lang (independent curator) and Sophie Warlop (Director of the LAAC contemporary art museum and the Dunkirk Fine Arts Museum).